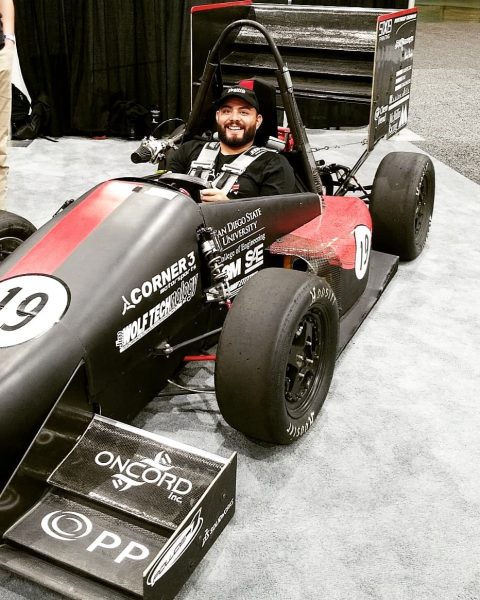 Senior physics major, Eric Contreras, was interviewed in The Daily Aztec about his contributions to the Aztec Racing team. He and his teammates are building a functioning racecar for an upcoming competition in June 2022.
Throughout his years on the team, Contreras has helped with manufacturing carbon fiber body panels, sheetmetal work, water jetting, welding and being a test driver.
This year he hopes to pass on as much knowledge as possible to the newer members. He said his coursework has provided him with the basic concepts of mechanics that are the foundations for understanding how a vehicle works.
Students, regardless of major, are welcome to join the racing team. Members apply their understanding of physics and engineering principles and develop valuable team-building skills.
Read the full story in The Daily Aztec.