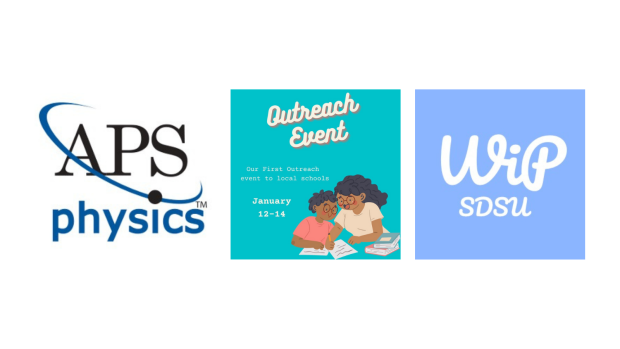 This week, the new Women in Physics club received a $1000 grant from the American Physical Society Committee on the Status of Women in Physics to support outreach events.
Yara Maayah, Dayna Latney, and Danielle Johnson, the club's co-founders and medical physics graduate students, decided to start the club after they realized their cohort had more women than men.
"I am very grateful that my experience has been relatively positive," said Maayah.
Her parents were very encouraging yet she would occasionally receive comments from classmates and extended family questioning whether women belonged in physics.
Statements like "I don't think you're right, sweetie," and how potentially becoming an engineer would be "hard when you get married and have kids" almost made Maayar doubt her ability to succeed in physics.
But attending events like the Conferences for Undergraduate Women in Physics showed Maayar and other women in her cohort that women do have a variety of successful careers in physics.
The founders of the Women in Physics club hope to become role models for K-12 girls in San Diego. After hosting a couple of events this semester, they are planning their first visit to an elementary school in El Cajon for January 12th.
The grant from APS will help with the purchase of supplies and transportation so they can do hands-on activities that demonstrate how important and applicable science, and especially physics, is to all parts of life.
"We want to be not only a social community, but also a supportive one that goes beyond the campus community," said Maayah. "From our own experiences, if a woman comes in saying science is really cool, that can help girls get excited about science and believe they can do it too."
The club is open to students in any major and of any gender identity, not just women in physics. To find out more, follow Women in Physics on Instagram and sign up for their email list.